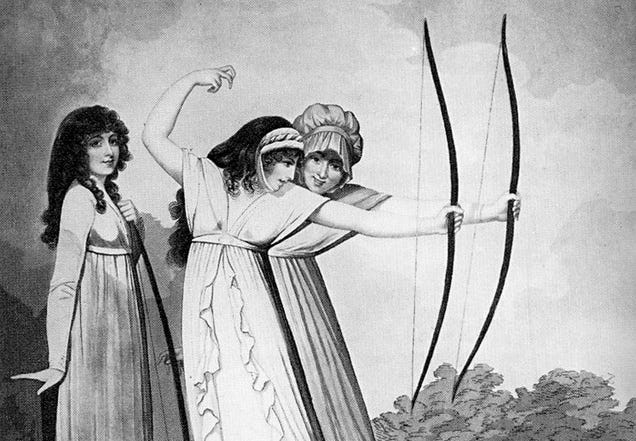 Annabel Crabbe wrote a terrific article the other month for AWW. In it she talks about how letting the idea of housework perfection go by the wayside and being engaged with the work we love, our partners and especially our children, is a far more worthy pursuit. I concur! It also brought to my mind the beautiful Erica Jong poem, Woman Enough.
In combination with some self care articles coming my way lately, it made me ponder a few things. Why are articles about self care focused largely on changing superficial aspects of our lives? Why are self care articles addressed to women not men? What do I consider constitutes actual self care? If we can talk about radical acceptance maybe we can have radical self care?
I have an ongoing joke with some friends about self care mental health pamphlets often given to women who are managing severe episodes of ill health or abuse. The rolldownahilllightacandlegoforawalk advice which pressupposes so much about our physicality, for a start, since rolling down hills and going for walks assumes we are physically able to do that and light a candle implies space in which to buy candles, light candles and be able to sit long enough in one place to enjoy lit candles, and that lit candles will improve anything about our lives.
It is totally true that spending time creating a nice moment for ourselves can be enjoyable. Sometimes it's what gets us through a long day if we know that we will at some point slump into bed, or onto a couch, and breathe more easily. But is that self care or harm minimisation? Just as folks have said, usually from a place of white financial privilege, that we should create a life from which we don't need holidays, actually maybe we should be creating lives for all in which self care isn't a one off or separate from life? What if radical self care is saving your own life rather than a breathing space while you regroup to keep pushing shit up hill? What if self care is the revolution which keeps you safer in the world?
What if self care is sometimes about being fucking angry and saying so?
When I think about self care, I think about an integrated life in which care for ourselves, and others, is perpetually present. I think about how employing boundaries in our lives provides the space for respecting ourselves and others particularly when we have children. And how else are our children to learn respect and boundaries if not via our modelling? What are we teaching children if they see us continally push ourselves to exhaustion and then need to shunt them out of our lives so we can live for an hour or so as if they didn't exist? Why is childlessness seen as the model for self care and rest anyway? Plenty of childless folks are still living with violence and oppression and plenty of childrened folks are able to live in relative peace. Should we assume the childless are less in need of loving compassion or radical self care?
Many of us are living in situations of abuse and violence and no amount of rolldownahill changes that. What changes that is social revolution which supports men in learning that women are people, that violence and control are not relationship tools and that each of us is worthy in our own right simply by virtue of existing. Self care which offers us a break from reality for a moment can give us breathing space in those relationships but self care which reimagines a whole new society and offers us a critique to know that control is not ok is surely better self care? The clean needles of harm minimisation are vital to good health when we are addicted but surely the overall strategy needs to be to create a world in which people are loved and supported and don't need the self soothing offered by drugs?
Black people won't change the world by lighting a candle but by speaking out and drawing attention to white privilege and its inherent violence. Women won't change the world by lighting a candle but by speaking out and drawing attention to male privilege and its inherent violence. Adam Goodes may well be rollingdownahill in his time off but the radical self care he promotes when he speaks out about violence and racism might just change the world enough that he can enjoy lighting a candle from time to time and hopping in a bubble bath with a good book.
Is there a more important self care than that which draws attention to our planet and how badly we've fucked it up, for instance? You can't run a bath in a world where the frackers have fracked your water supply and the rains no longer come. A week or so ago near where I live, we had snow. Today there is a bushfire in the same zone. Radical self care says to me that noticing and struggling against big coal is people saying "You're worth it!" a lot more than a shampoo product. What says I love you, you're worth it, more than hanging from a bridge to stop a coal mine?
Everywhere I look in political struggle I see women working. Where I see fewer women is in activism around women. How can women reclaim the right to struggle for our own freedom? If social justice movements were more evenly staffed by women and men across the board, including the cause of women's human rights, imagine how different the world would look? Women are constantly discouraged by abuse, rape threats, death threats and physical violence, from speaking out on our own collective behalf. How is it not self care to struggle for the right to live free of male violence?
If the personal is political, why are self care articles always basically about how women should push ourselves to the brink of collapse but then nurture ourselves enough that we can go back and repeat the process? If men are the high rollers in the casino of life, why aren't men in need of self care? Given that heteronormativity means a lot of us are in het relationships and the patterns for those are overwhelming stacked in favour of women doing all the care and men doing the out of home work shifts, how about self care becomes more about changing those patterns and less about mopping up the exhaustion women experience from them?
Self care for men might include getting real with themselves, and each other, and choosing to be seen as whole people, not inept housekeepers or bumbling dads. Nor infantilised beings for whom the pay off is being allowed to run the world but not the dishwasher. Maybe men could demand the right to flexible workplaces in order that parenting might be shared in their homes? Imagine if men saw household maintenance as part of normal life rather than Helping Out? If parenting was something men did because they're parents not because hawt men babywear and men doing housework is supposedly some erotic fantasy for women? How about orgasm equality? Radical self care includes care for others as well as self, and orgasms are pretty nice in conjunction with enthusiastically consenting partners. Go orgasm equality, hey?
How about those in the privileged position of not fighting for every moment and every breath, take on the load for those engaged in continual struggle to just be? And how about women care for ourselves in ways which challenge patriarchy rather than support it? What if self care doesn't look like paying an exploited woman to rip hair out of your vulva but more like eating what you enjoy and wearing what feels comfy and warm? Audre Lorde said, and I paraphrase, that self care is an act of rebellion, and when all around you are pushing you to your knees, it certainly is. I'm pretty sure though that she didn't just mean self care in the narrow rolldownahill individualistic way too.
If we all stretched ourselves a little to care for others, those of us in most need of a break would receive one. If everyone did a little more anger about men's violence, someone like me could have a little break. In the organic communities we inhabit, we cannot rise up on the backs of others and maintain our integrity but we can lift others up as we go and provide space for self care and other care which will change the planet. The idea of the individual floating adrift on a sea of equal choices, uninformed by history, culture and social systems, has led us drastically astray and away from collective action which is so desperately needed.
Could there be any more radical self care than addressing that?